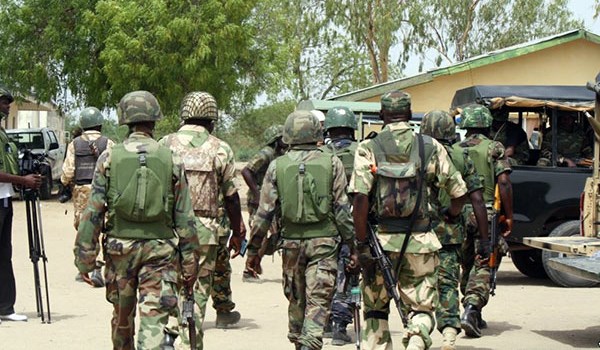 TEHRAN (FNA)- A fresh Boko Haram bomb attack on Maiduguri, the Borno state capital, was foiled by operatives of the Nigeria Security and Civil Defence Corps (NSCDC) Borno Command.
NSCDC officials have foiled a bomb attack on Damboa road in Maiduguri, NAIJ reported.
News Agency of Nigeria (NAN) reports that the NSCDC on Tuesday, February 7 intercepted two female suicide bombers while trying to ram into motorists at the NNPC Mega Station along Damboa Road in Maiduguri.
Ibrahim Abdullahi, the Commandant of the corps, said in Maiduguri that the incident occurred at about 6.45 a.m.
"Our personnel at the NNPC station intercepted two female suicide bombers, who were targeting motorists on the long queue at the NNPC mega petrol station at about 6.45 a.m.
"One of the bombers got scared and threw her bomb and was instantly arrested, while the other one started running after people with her explosive but luckily, she was shot on the leg by our personnel after he chased her to a safe place."
"We have deployed our Anti-Bomb Squad to the area," Abdullahi said.
He appealed to all residents in Borno to be on alert and vigilant because the few insurgents remaining were looking for soft targets where they could cause havoc.
Tuesday's development comes just as suspected Boko Haram militants that overran Sasawa town near Damaturu, the capital of neighboring Yobe state early on Monday, February 6, burned down the community later the same day.
The insurgents attacked the town located 27 kilometers to Damaturu and burned down practically the entire town.