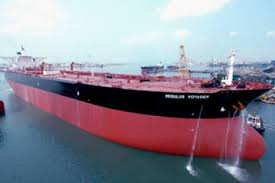 National Treasurer of Allied Congress Party of Nigeria (ACPN), Mr. Angus Uzoamaka, on Friday, said to end fuel importation by 2019 as projected in some quarters was feasible.
Uzoamaka made this known in an interview while reacting to the assertion by Minister of State for Petroleum, Mr Ibe Kachikwu, that ending importation of fuel by 2019 was a reality.
He said that only the application of ''economic budgeting consideration '' aimed at overriding ''excessive political budgeting'' would guarantee the desired end to fuel importation.
''Yes, Nigeria can achieve that when the present government refuses to play along with the avoidable tradition of nepotism.
''Issues of compromise in making economic policies must be jettisoned, while best and qualified investors ought to be involved,'' Uzoamaka said.
The party chieftain called for Public Private Partnership (PPP) as key to resuscitating the country's refineries and creation of new ones.
He expressed optimism in the ability of Nigeria to completely have fuel independence with the collaboration of all Nigerians.
Uzoamaka said that corruption and profiteering were one of the worst factors that contributed to the country's inability to refine fuel and the sector's inefficiency generally.
He therefore for called for concerted efforts by all to rise above these challenges.
"Many of Nigeria's oil dealers think that import is more profitable than building indigenous refineries, which is not true on the long run,'' he said.
The ACPN chieftain, however, called for total support of Nigerians for President Muhammadu Buhari's government, saying "`there is hope and light at the end of the tunnel". (NAN)